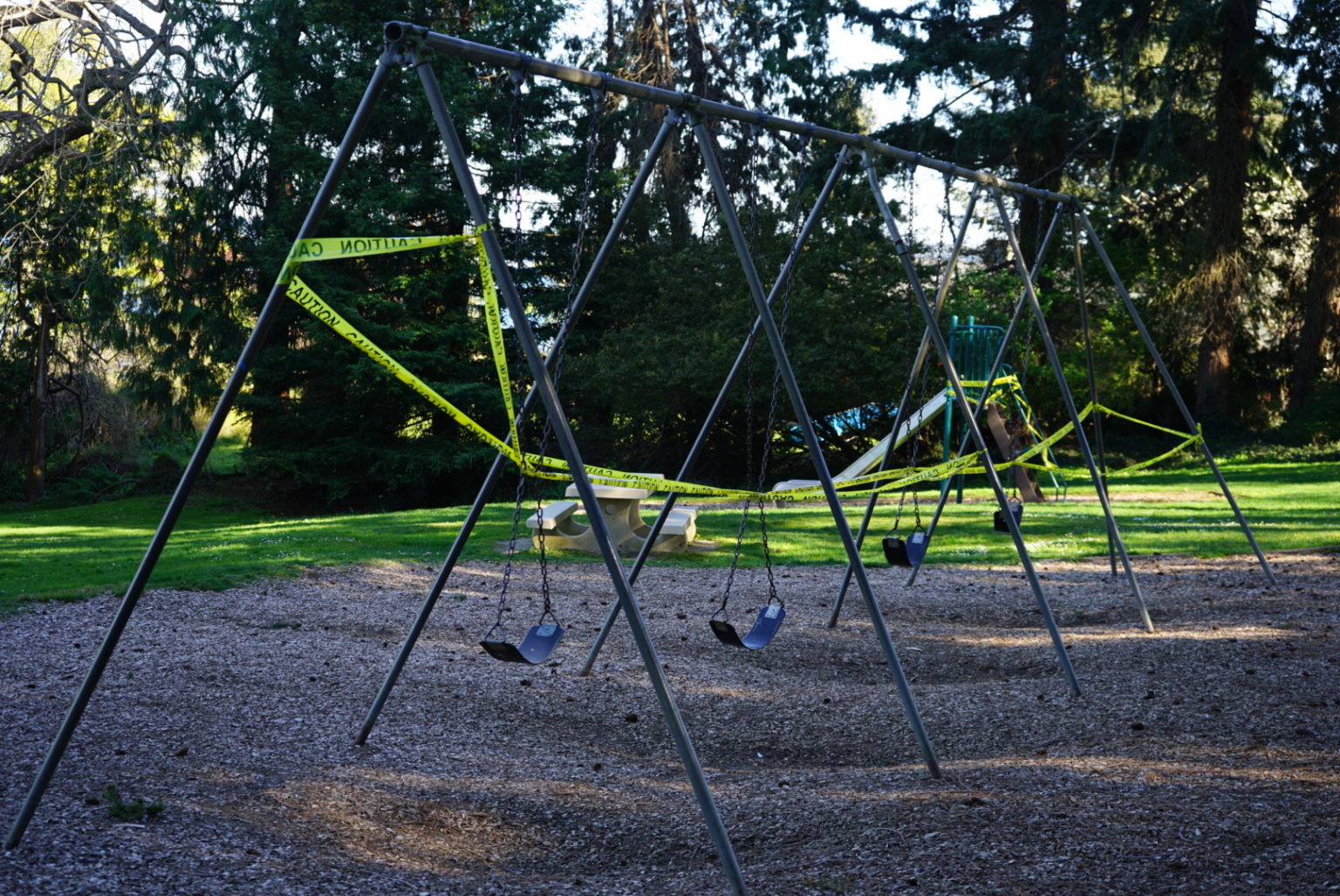 Greetings friends and fellow listeners of Baton Rouge Community Radio.
If you haven't had a chance to tune in yet or weren't aware of it, I wanted to mention that my show, "Third Place" is running a special series of local content dedicated to the COVID-19 pandemic. It was an idea borne of necessity and in the true spirit and tradition of low-power fm radio.
When we applied to the FCC for this station, WHYR, in 2000 and began our nearly ten year fight to get on air, we had many of those high-spirited motivations in mind including: strengthening community identity, creating more diversity on the air (better representing women and racial minorities), dislodging the airwaves from concentration in corporate hands and the consequent homogenization of music and messaging, and to be that crucial outlet for our communities in times of emergencies (a low power FM radio station can stay on the air even if the power goes out). With that last motivation in mind, it is our intention to live up to one of WHYR's oldest and most fundamental goals.
We have created this pandemic series to help educate our listeners in a special way that is different from what each of you may be able to find either through major news sources on the major television and radio networks or even through other print or online media. This is our story told by our people through an unfiltered non-commercial local lens that simply isn't available elsewhere in our area.
In our first episode from April 2nd, we heard from a past Assistant State Epidemiologist named Dr. Susanne Straif-Bourgeois who laid our foundation in the fundamentals of epidemiology and got us started into a fuller understanding of how the virus is working in Louisiana.
The following week, on April 9th, we spoke with an infectious disease specialist and practicing physician in New Orleans named MarkAlain Dery who has experience in responding to previous epidemics including Ebola, Lassa and Hantavirus. Dr. Dery gave us a detailed, nuanced, educational and seldom heard lesson in the socio-political nuances of how C-19 hits our disadvantaged and highly susceptible populations harder than other parts of the United States.
In the third installment, we spoke with Dr. Ecoee Rooney who is both a practicing nurse in the New Orleans area and the president-elect of the Louisiana State Nurses Association (LSNA). She provided us with a closer look into the role nurses play on the front lines of this fight, the job-related risks they face daily and we took a deeper dive still into these glaring health disparities that present existential threats to our people and which are too often overlooked.
In our fourth installment, host David Brown talks with his former LSU professor Dr. Paul Templet who served as the Secretary of the Louisiana Department of Environmental Quality under Governor Buddy Roemer. In this interview, we took a closer look at environmental and ecological issues that aren't getting much oxygen during the pandemic, but that earth scientists around the globe have been curiously discussing over the past several weeks.
In the fifth installment, Barry Erwin, President and CEO of CABL (Council for a Better Louisiana) discussed the budget and educational aspects of the C-19 shut down. In the sixth show, our guest was Dr. Edward Peters. Dr. Peters is the Chair of the Epidemiology Department at LSUHSC-New Orleans School of Public Health and also directs the School's Epidemiology Data Center. He discussed the wisdom of reopening businesses at this stage of the pandemic, the risk of a second peak in the epi-curve and many other aspects of the COVID-19 virus like convalescent plasma, vaccinations and the various strains and mutations of this virus.
The guest for the sixth show was Dr. Edward Peters. Dr. Peters trained in Public Health and received a Masters' in Health Policy and Management and a Doctorate in Epidemiology from Harvard University Chan School of Public Health. He is currently the Chair of the Epidemiology Department at LSUHSC-New Orleans School of Public Health and also directs the School's Epidemiology Data Center. We took a deeper dive into the science of COVID-19 as the pandemic continues.
In the seventh show, our guest was Dr. Lina Moses. She is an epidemiologist and disease ecologist. She is currently serving as a technical advisor to the World Health Organization coordinating operational research needs across a large network of outbreak response institutions. She also discussed the state of public health in the US, and what we're doing right and wrong.
In the eighth show, our guest was Dr. Megan Campbell. She is a board certified Psychiatrist and native New Orleanian, an assistant professor of clinical psychiatry at LSU Health Sciences Center, and is currently practicing at Children's Hospital in New Orleans. We talked all about the psychology of COVID-19: How the novel corona virus affects all of us without necessarily infecting each of us.
Our guest for the ninth show was renowned epidemiologist and Tulane professor, Dr. Susan Hassig. Dr. Hassig has been on the faculty at Tulane for 20+ years. We discussed a variety of epidemiological issues including: hydroxychloroquine, antibody treatment from "convalescent plasma," herd immunity, monoclonal antibodies and llama antibodies called nanobodies and took a close look at the balancing act of deciding whether public policy supports reopening business and government fully.
The guest for the tenth show was Maxine Crump, founder and CEO of Dialogue on Race Louisiana. She discussed her organization, the killing of George Floyd, protesting in the age of a global COVID pandemic, policing and the news coverage of these events.
Next, we took another important detour into the ongoing protests against police brutality with our guest James Rucker. James is co-founder of Color of Change, an online community of over a million people dedicated to amplifying the political voice of Black America, and together we examined some of the underlying problems facing reformers and reform efforts directed at police departments and their unions throughout America.
We then invited back Dr. Lina Moses from the seventh show of our series. We talked about what we're doing right and wrong in the United States, social justice protests and their relation to public health and the pandemic and we paid particular attention to contact tracing efforts, "super spreader events" and the privacy concerns related to controlling spread of this disease.
In the thirteenth show, we took another detour of sorts to discuss the latest in the ongoing racial justice movement with an interview of Dawn D. Collins. Dawn has been an East Baton Rouge Parish School Board member since 2016. She is a progressive organizer, advocate and education reformer who joined us to discuss the ongoing debates that have surrounded the appointment of a new Superintendent, the renaming of Lee High School and the fight for racial justice.
For the fourteenth show, we spoke with Dr. Richard Vander Heide of LSU Health Sciences in New Orleans. Dr. Vander Heide is a pathologist whose primary research interest is myocardial cell injury and adaptation. He recently made some important discoveries while performing autopsies on COVID-19 cadavers that provide key insights into this disease. Once doctors like Vander Heide began delving into the secrets of the dead, they confirmed some of science's suspicions of the disease, refuted others and opened up new mysteries about this prolific pathogen that has now killed at least 543,000 people across the globe.
For the fifteenth show, we talked with Ms. Azadeh Yazdi and discussed the important decision on whether or not to reopen Louisiana's elementary and secondary schools for classroom education this fall. This has become an urgent and important policy discussion as we draw ever closer to the first day of classes for the fall semester and it's no less laced with political partisanship and infighting in Louisiana than it is on the federal level.
The next show brought Dr. Joseph Kanter along to discuss the pandemic at this stage, what's most concerning to the lead public health officer for New Orleans representing the Office of Public Health, the state of public health, the promise of potential new vaccines and the risks of sending our school children back into the classrooms.
We brought Dr. Kanter back for the seventeenth show, and we talked about the concentrated effects of the pandemic on children, young adults and the politics behind policy decisions to return to classrooms and athletic arenas.
In the eighteenth show, we've invited LSU ecology professor, Dr. Kyle Harms. We discussed the "Anthropause" or Mother Nature's "time out" from the heavy impacts of human commerce and habitat destruction. 
The nineteenth show of our COVID-19 Series on Third Place welcome back Dr. Lina Moses of the World Health Organization. We discussed the pandemic at this stage, what's most concerning to some of our state's most prominent epidemiologists, what's important to know about the new vaccines from Pfizer and Moderna and we took a dip into the unfortunate politics of this pandemic. 

We invite you to join us, to offer feedback and ideas for future shows and yes, to pass along the message and spread the positive word that we'll be on the air at the regularly scheduled times for "Third Place" – Th @ 5:30p, Su @ 11a and Th @ 6:30a.
Hear past episodes here–> https://www.mixcloud.com/3dP/
Stay Safe – Stay Healthy – Stay Home
-Dave Brown (Co-Founder WHYR and Host "Third Place")